This article is a work in progress – check back for updates.
Mini 3D printed planters: Middle Eastern villas
I wanted to test 3D design capabilities of Tinkercad, and at the same time I wanted to come up with a useful design, not another 3D print you'd want to discard after a certain while, as you do with most 3D printed stuff…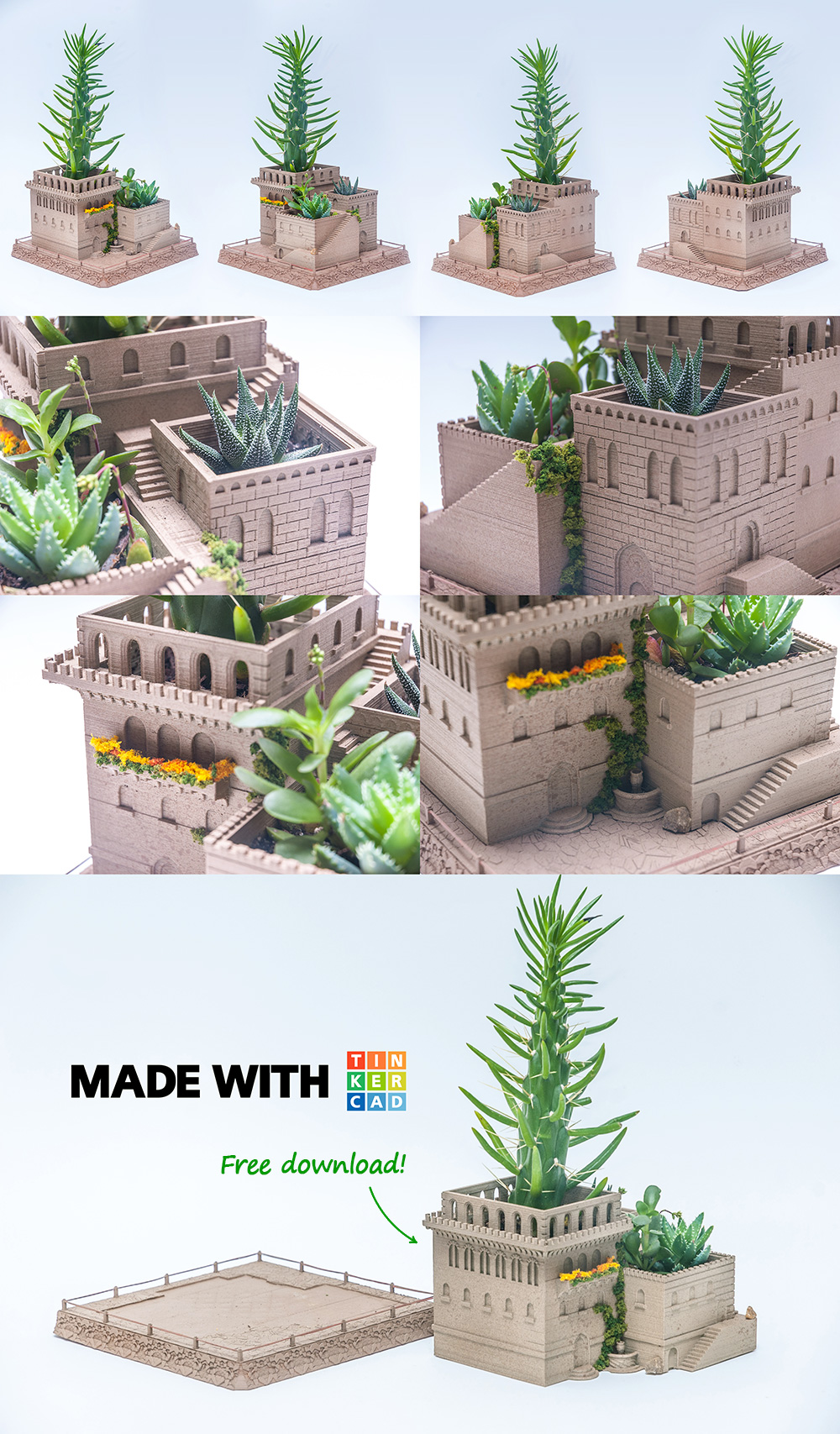 Naturally, I love plants and am always on a lookout for unique pots/planters for the many plants in my garden. I've always been into succulents, but even more so ever since moving to the Bay area. Sadly, not many small planters exist that could accommodate plants that are just starting out and that are small in size.
While browsing the internet for a cool planter design, I found this Modern Square Gray Cement Cube Building & Stairs Design Succulent Planter Pot for sale on Amazon. Impressed by the idea, I wished it had a bit more detail for the eye to catch onto. With this in mind, I've set off to come up with my own version of this planter.